Ecological culture: an empirical projection (attitudes of Russians towards climate change)
Keywords:
climate change, global warming, ecological culture, ecological education, ecological awareness, ecological behavior
Abstract
The article considers operationalization of the ecological culture concept in empirical research. The study is focused on social attitudes which define everyday behavior and are partly grounded upon the awareness about global environmental issues. The article analyzes the results of a comparative social study and explores the levels of Russians' awareness of the causes and consequences of the global climate change. The authors propose a methodology to operationalize the concept of eco-culture and study the relationship between cognitive abilities (ecological knowledge) and motivational skills (attitudes towards environment) using an ecological behavior model. Ecological knowledge is considered as a variable which provides the basis for positive attitudes towards environment, which, in turn, lead to eco-conscious lifestyle. The authors explore the relationship between the awareness about global climate change, degree of concern, individual norms, in particular, a sense of personal responsibility in combating climate change, and behavior settings. Education is an important tool to raise awareness about environmental issues. However Russian education system is not quite efficient in promoting eco-friendly attitudes. The findings would help develop social technologies aimed at forming an eco-friendly behavior.
The study results point to a relatively low level of awareness about global climate change among Russians compared to Europeans. Most of respondents do not possess basic ecological settings. The level of education in Russia does not define individual's ecological culture. A direct relationship between the level of economic well-being and people's readiness to be involved in environmental activities, typical of European countries, is nonexistent in Russia. Creating a pro-environmental culture in modern Russia requires great changes made by individuals as well as institutions at decision-making levels. Ecological imperative should be a fundamental construct of these changes.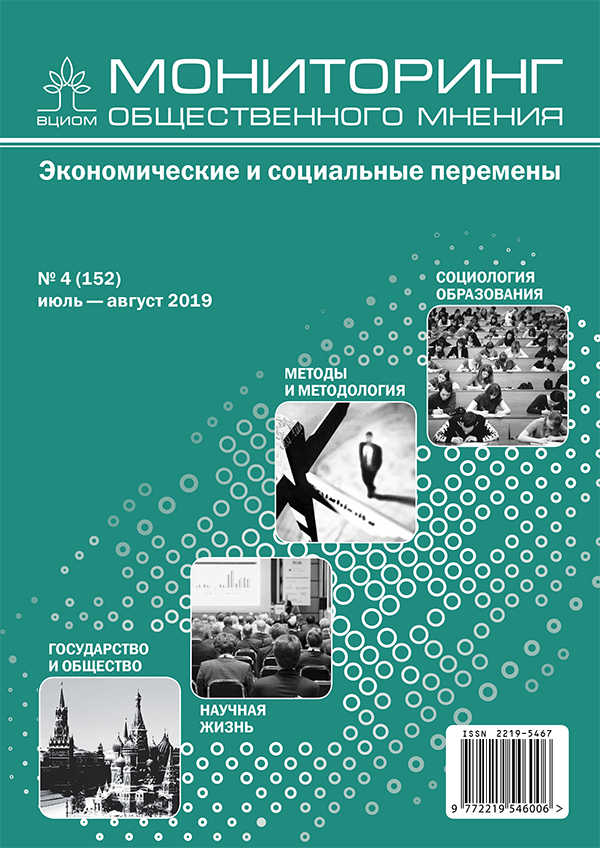 Section
SOCIOLOGY OF ECOLOGY