Subjective well-being of academic staff in modern universities in the context of work-life balance
Keywords:
subjective well-being, work-life balance, academic staff
Abstract
The article is devoted to subjective well-being in a specific social group - modern academic staff. The authors present the findings of qualitative studies involving 50 in-depth interviews with the faculty staff conducted in September-December 2018 in six Russian universities. Using an inter-disciplinary approach (institutional and behavioral economics, positive psychology, and sociology) the authors deepen the understanding of the determinants of subjective well-being. They describe how the balance between the work intensity and the quality of life shapes the phenomenon and conclude that the feedback and connection with professional characteristics based on affective aspects of subjective well-being are crucial.
Acknowledgement. The study is part of the RFBR (Russian Foundation for Basic Research) project  18-010-00952 "Subjective well-being study among Russian academic staff: factors and dynamics".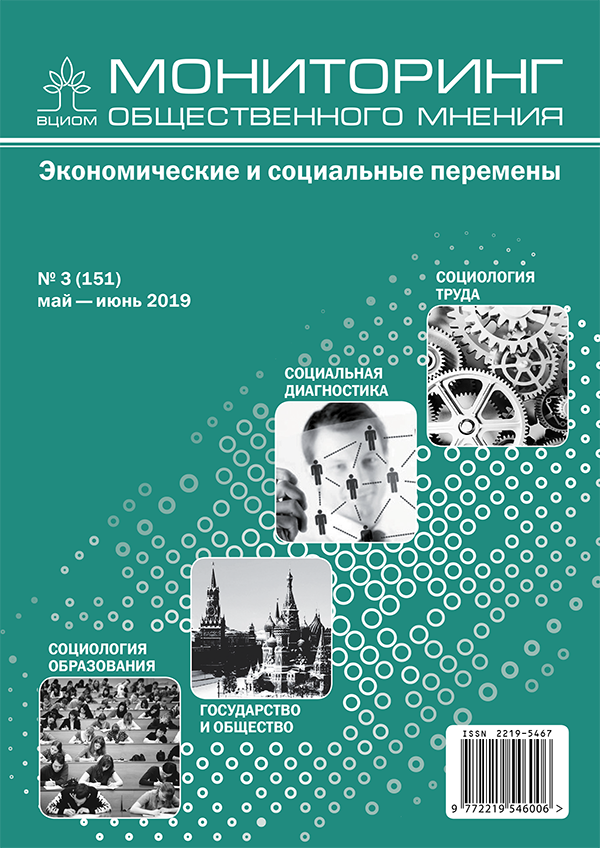 Section
SOCIOLOGY OF EDUCATION