Life chances of population in capitals and provinces in mass consciousness
Keywords:
life chances, life opportunities, success, social risks, settlement types, settlement inequality, mass consciousness, quality of life
Abstract
In the article, based on the empirical data of all-Russian representative studies, the problem of perception of life chances in different types of settlements in mass consciousness is analyzed. It is shown that the image of the provinces in terms of life chances available to their residents is characterized in the mass consciousness by the opportunities to create a fairly comfortable microcosm, while life in capitals, in views of Russians, gives a wider range of life opportunities associated with different types of goals. Compared with 2003, the main trend in this regard was the convergence of perception of the opportunities that exist in capitals and provinces, i.e. a decrease in the acuity of settlement inequality in mass consciousness. The belief in more advantageous life in capitals in terms of the life opportunities is clearly dominant among Russians, and the residents of the capitals are more satisfied with various aspects of their life and higher assess the existing life chances (which go beyond material well-being and consumption). However, the degree of realization of their own life plans is lower for the capital residents than for residents of the provinces. Moreover, life in capitals is associated not only with a wider space of life opportunities, but also with the greater prevalence of certain risks associated with non-monetary aspects of life.
Acknowledgment. This article is supported by the Russian Science Foundation under grant no. 17-78-20125.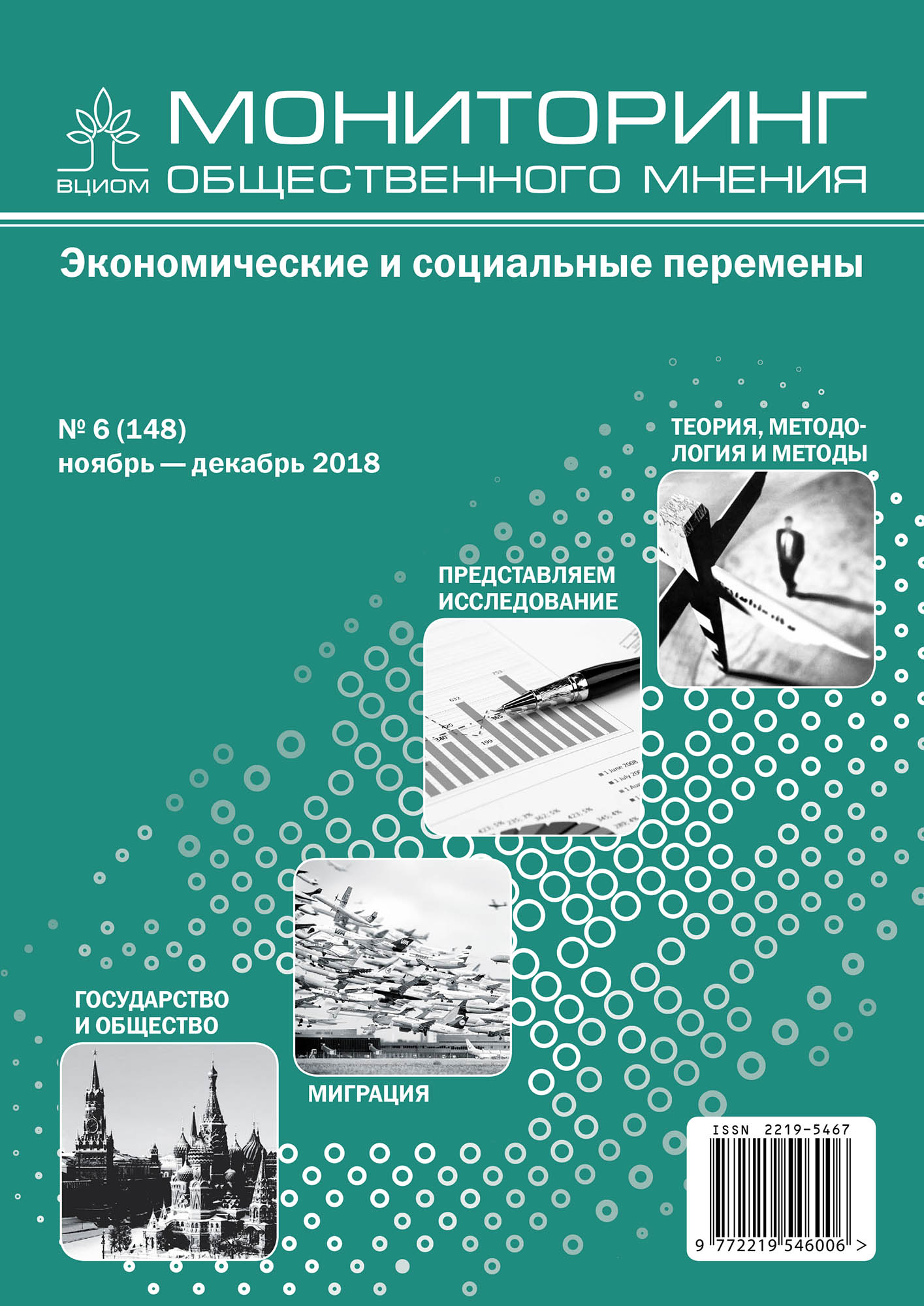 Section
PRESENTING A STUDY