Religiosity in the Chechen Republic and its influence on social and political institutions.
Keywords:
religion, Islam, Chechnya, religious practices, tarikats, Sharia, ethnic identity, religiosity
Abstract
The article presents the results of the Chechen Republic population survey devoted to Islam (2018, N = 600). The survey conducted by the random selection of mobile phone numbers allocated by mobile operators for the Chechen Republic; the sampling quota based on gender and age. The study revealed that almost all respondents consider themselves to be Muslims and the absolute majority proclaimed the fulfillment of the basic requirements of this religion. Islam is part of their ethnic identity. About a third of respondents identify themselves with traditional Islam, or with certain tarikats and virds. They can tell names of the famous sheikhs of the XVIII and early XX centuries. Researchers recorded the highest level of religiosity among young people, but this religiosity is less connected with the traditional Islamic institutions of Chechnya, with tarikats and Sufism. There is agreement among the residents that it is necessary to study Sharia in the framework of the school curriculum. Also, the majority of respondents recognize the norms of freedom of conscience and secularism of the state, however, there are significant differences between young and elderly people in this regard. Among the young people, there are more of those who are for the legislative consolidation of the special status for Islam in the republic. Shariah justice is popular with the majority of the population of Chechnya, and adat adherents very little. Adherence to Islam is also manifested in many aspects of the daily life of the republic: ideas about the clothes of Chechen women, prohibitions on the sale of pork and alcohol products on the territory of the Chechen Republic. At the same time, young people are more inclined to the prohibitive position. At the same time, respondents showed high tolerance to representatives of other religions and they fully aware that the Chechen Republic is a part of the Russian Federation where representatives of other religions and nationalities live and they should be treated with respect.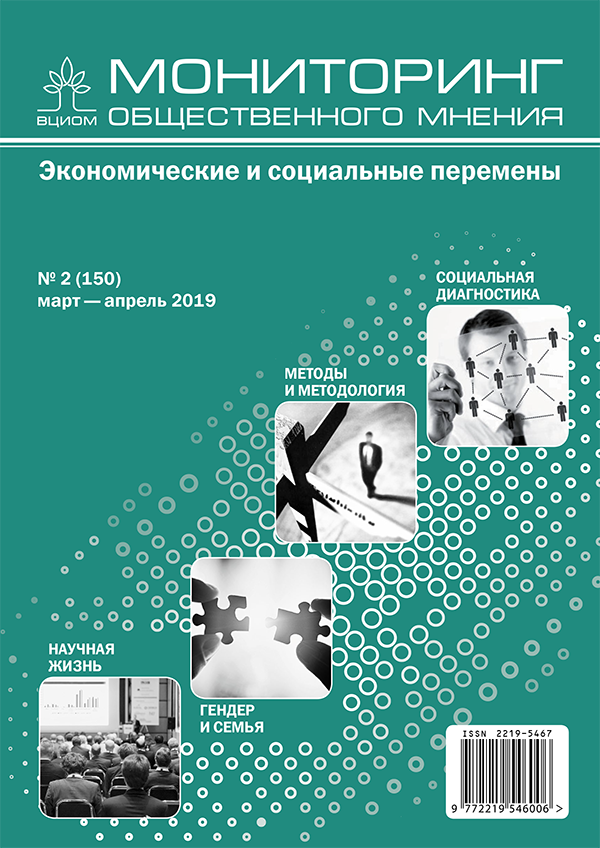 Section
SOCIAL DIAGNOSTICS