Between belief and unbelief: non-practicing Orthodox Christians in the context of the Russian sociology of religion
Keywords:
Orthodox Christianity, religiosity, Russian religiosity, church attendance
Abstract
The article deals with the question of whether it is possible to consider those respondents whose religiosity is reduced solely to Orthodox self-identification as truly religious people. According to surveys on Orthodox religiosity, the majority of respondents show an extremely low level of institutional religious practices. The author carried out a rigorous analysis of how this issue is studied in the Russian sociology of religion and singled out two approaches.The first approach's adherents treat the Orthodox self-identification as belonging without religiosity while the second approach's adherents try to find church-oriented religiosity among the majority of respondents using the Index of churching.The author analyzes the data of the all-Russian Orthodox Monitor Survey (2011) on the reasons for non-attendance of church and concludes that respondents who call themselves Orthodox Christians and do not attend church are not characterized by the absence of religiosity and low degree of churching; they have a unique type of religiosity, which is probably framed by institutional Orthodoxy and Christian doctrine in general.The study conducted by the author shows that Russian religiosity is complex and cannot be reduced to any definitions established in the Russian sociology of religion.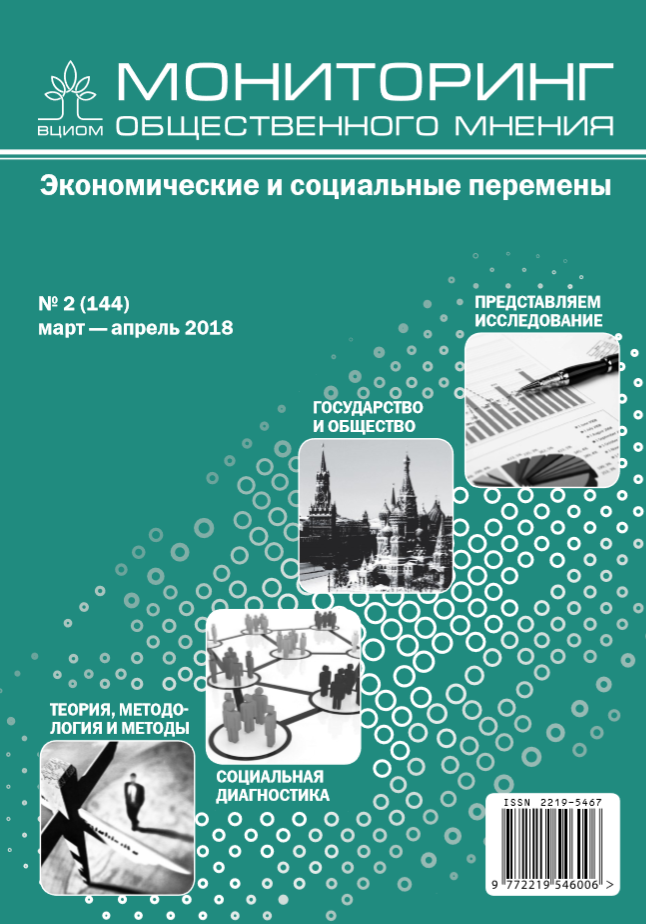 Section
PRESENTING A STUDY