Searching for a sociological strategy to study religious identity
Keywords:
religiosity, religious identity, biographical method, applied study
Abstract
The author provides an analysis of quantitative and qualitative strategies to study religious identity (based on a Volgograd oblast' case study). These field-proven strategies were used by the author in her sociological studies in 2005—2017. To describe the specifics of the quantitative surveys in religious identity studies, the author applies a well-established multidimensional model measuring religious affiliation. The second part of the article provides the results of the biographical interview.Qualitative methods help to define the components of religious identity. However neither methodology is universal; the author gives an attempt to explain the most difficult aspects the researchers face using these techniques.The methodology can be helpful in studying the religious affiliation of spouses in a mixed marriage as it can explain the mechanism of the shift in religious beliefs of a spouse and to establish the cause and effect relationship after the relationships between the spouses and their relatives and friends altered due to marriage. At the same time, the given methodology has certain difficulties at all stages from the preparatory work to the interpretation and the description of the results in the final paper.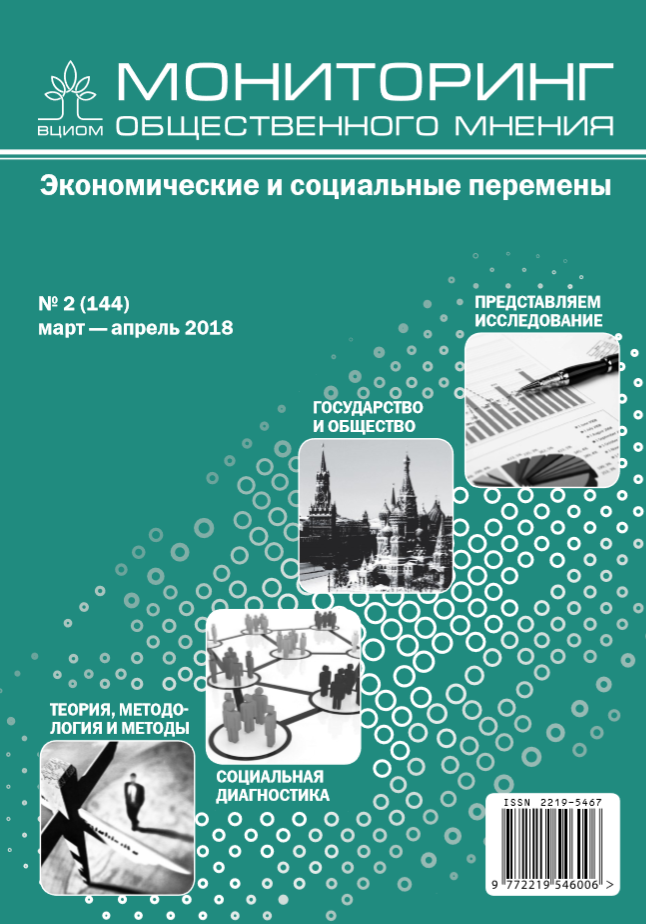 Section
THEORY AND METHODOLOGY