Standardization and Professionalism in the Work of Call Center Operators
Keywords:
workplace studies, call center, standardization, ethnomethodology, conversation analysis
Abstract
The article focuses on the work of a call center operating as an inquiry service in a major Russian city. Despite there are multiple studies of call centers within the critical studies of work, their focus traditionally lies on the managerial practices of control, while the "productive" part of work — its content and the professionalism of operators — often remains unstudied. This article examines a key part of the call center work: answering the callers' questions. Utilizing the methodology of conversation analysis to analyze the transcripts of calls, we demonstrate that the operators' work includes much more than simply reading a ready-made text from the database of answers. The operator performs the function of an interpreter, whose key task consists in establishing correspondence between the abstract information of the database and the unique life situations of the callers seeking help in the inquiry service. A professional operator is able to perform this job while balancing between often contradictory norms of everyday communication and the internal rules of the call center. Even though professionals in many spheres approach rules with flexibility, the specific of call center work implies that the professionalism of operators exists under the threat of being punished for deviating from the workplace instructions; the professionalism of operators cannot be institutionalized because of the requirement of standardization in a call center.
Acknowledgments. I am grateful to Artem Reynyuk, Boris Melnichenko, Ilya Konovalov, Alisa Maksimova, Andrei Korbut and Yulia Avgustis for comments and help in preparing this text. I am also grateful to all members of the EMCA_RU research group: Yulia Avgustis, Nikolai Belov, Andrei Korbut, Alisa Maksimova, Artem Reynyuk and Alexander Shirokov, whose transcripts I used in this article and with whom I discussed the reported data.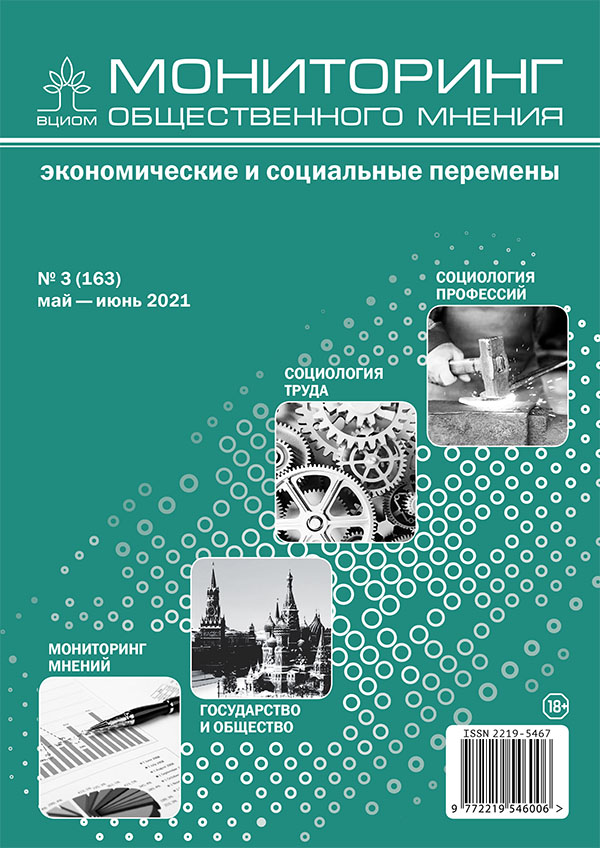 Section
Sociology of professions
Copyright (c) 2021 Monitoring of Public Opinion: Economic and Social Changes Journal (Public Opinion Monitoring) ISSN 2219-5467
This work is licensed under a Creative Commons Attribution-NonCommercial-ShareAlike 4.0 International License.