Civic engagement of older populations at the local level
Keywords:
civil activity, older generation citizens, health, local government, neighborly relations, municipal unit, gender, material prosperity, determinants
Abstract
The study is based on the data of a questionnaire survey conducted in 2017 in Belgorod oblast and explores the civic activity of older populations (persons aged 60 and over) at the local level. A comparative analysis involving a group of the 40—59-year-old persons is used to define general and specific features of civic engagement.The following parameters are taken into consideration: participation in elections, involvement in the activities of local and territorial self-government, and participation in the life of the community (activities of the house committee, street committee, etc.). The author argues that the only popular form of civic engagement at the local level is participation in the local government elections. Indicators of other forms of civic engagement highlight its absence which is not a specific feature of the given age group but a general characteristic of the population. Meanwhile, the importance of civic engagement in presenile and senile ages is higher, and its decline in senile age is related to poor health. Based on the evidence, the article shows that the increase in civic engagement correlates with the increased role of good-neighborly relations in old age. Of all civic engagement determinants of senior generation, the most important one is gender determinant, the least important is territorial determinant, and its relation to the income level is not detected.The author concludes that the civic engagement readiness in senile age, which is limited due to the low mobility of elderly persons, has the potential for the development of the local community and social inclusion; this potential can be actualized using assistive and IT technologies.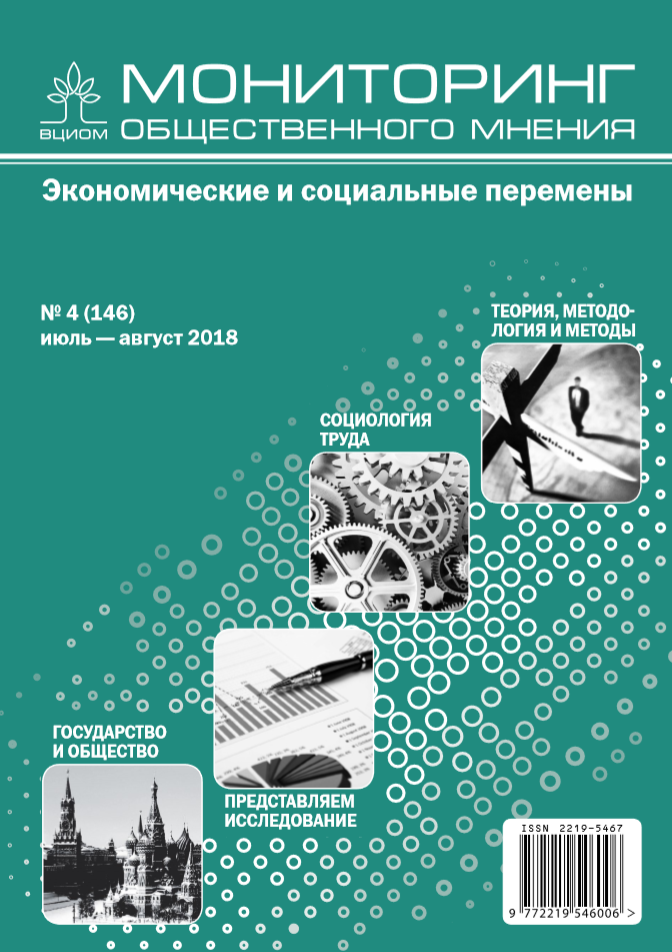 Section
STATE AND SOCIETY