Labor Motivation of Creative Professionals: Normative Vision and the Reality of Working Life
Keywords:
creative industry, creative profession, professional identity, work motivation, job satisfaction, work engagement, extra-role behavior, professional burnout, conflicts
Abstract
The article is aimed to study the specifics of work organization and the impact of organizational management practices on creative professionals in the Russian context. The study was carried out in the mixed methods methodology and is based on empirical data collected in 2019-2020 through in-depth interviews (N = 23) and a standardized online survey (N = 302). The article reveals a contradiction between the normative discourse associated with the specifics of the work of creative professionals and the results of the quantitative stage of the research. In in-depth interviews, the informants emphasized the priority of "substantive" aspects of work, autonomy and self-realization opportunities for motivating creative output. However, this was not supported by a mass survey. Regression analysis showed that aspects related to the satisfaction of material needs and perceived fairness in salary are significant for satisfaction with the work of creative professionals, their extra-role behavior, involvement, emotional burnout, and intentions to change jobs. Factors of self-realization and autonomy turned out to be insignificant in most of the models. The results of the study confirm the extremely high importance of the factor of group interactions and teamwork, previously identified in the literature and reflected in the in-depth interviews. The research results also show the respondents' tolerant attitude to conflicts in the labor process, which, in the authors' opinion, reflects the specifics of creative work. The article concludes that the attitudes and behavior of a creative professional are primarily determined by organizational and managerial factors, but not socio-demographic or individual characteristics.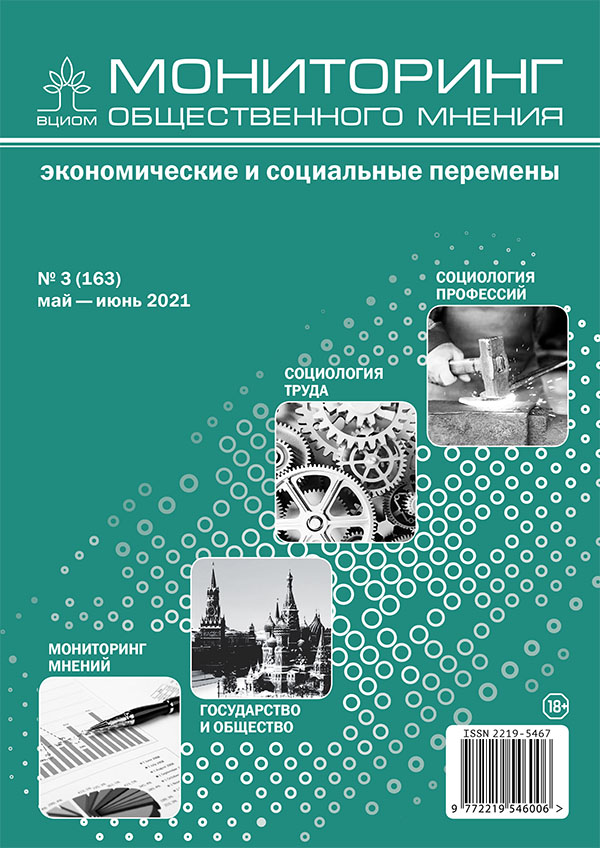 Section
sociology of labor and employment
Copyright (c) 2021 Monitoring of Public Opinion: Economic and Social Changes Journal (Public Opinion Monitoring) ISSN 2219-5467
This work is licensed under a Creative Commons Attribution-NonCommercial-ShareAlike 4.0 International License.