The Issue of Trust in the Sociology of Medicine
Keywords:
sociology of health, loyalty management, trust in healthcare, myths in medicine, communications, mass media
Abstract
On the materials of the online forum "Sociology of Health: Healthcare Which Is Trusted" (Moscow, November 2020) the article examines the issue of trust in contemporary healthcare. Based on the analysis of the experts' presentations, the authors identify determinants and main subjects of trust; describe myths that exist in various fields of medicine and undermine trust; consider practices and principles of loyalty management in medical organizations. Special attention is paid to the application of sociological knowledge in healthcare management. In the conclusion, the current directions of research on trust in the sociology of medicine are summarized.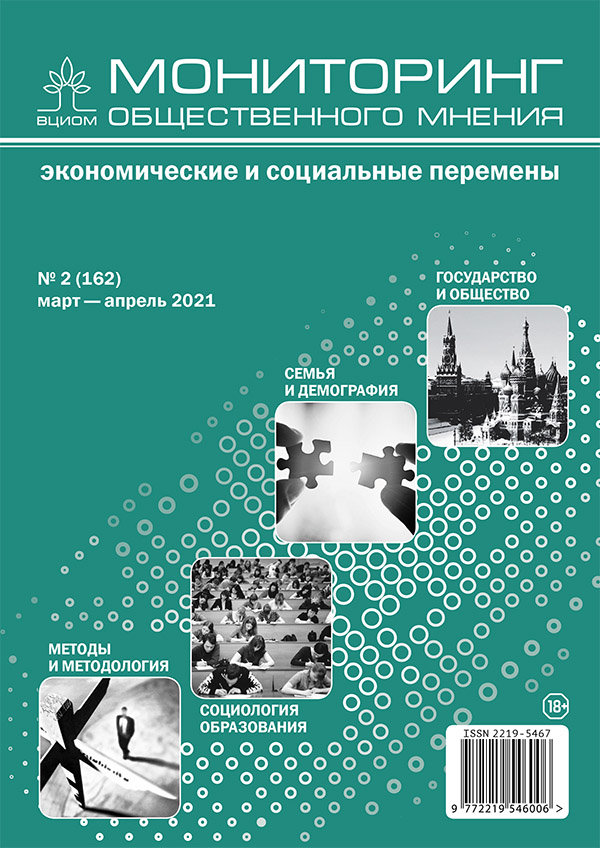 Copyright (c) 2021 Monitoring of Public Opinion: Economic and Social Changes Journal (Public Opinion Monitoring) ISSN 2219-5467
This work is licensed under a Creative Commons Attribution-NonCommercial-ShareAlike 4.0 International License.