Development of Telework and its Effects on Japan's Human Resource Management: Artificial Sociality as a Focus
Keywords:
telework, artificial sociality, Japan, COVID-19, human resource management
Abstract
This study explores social and economic activities that promote 'telework' and its impact on human resource management in Japan. Telework had not been common in Japan's workplaces, but the situation suddenly changed when the COVID-19 pandemic began to spread in 2020. The Japanese government issued the declaration of emergency and encouraged the commerce, industry, and other enterprises associations to introduce telework as a 'new way of working'. To emphasize the characteristics of telework in Japan, the article observers research outcomes published recently. We argue that there is a difference between companies' size and location and the level of their employees' skills: telework has already been implemented in some major companies, while there is a marginal development in online work in rural areas and in small and medium-sized enterprises. A hybrid type of face-to-face and online communications emerged as the result. The article finds out the domains where Japanese corporations adopted telework and shows some changes and effects caused by telework in work styles and human resource management. In conclusion, we systematize the data in a respective research realm and classify the elements associated with artificial sociality.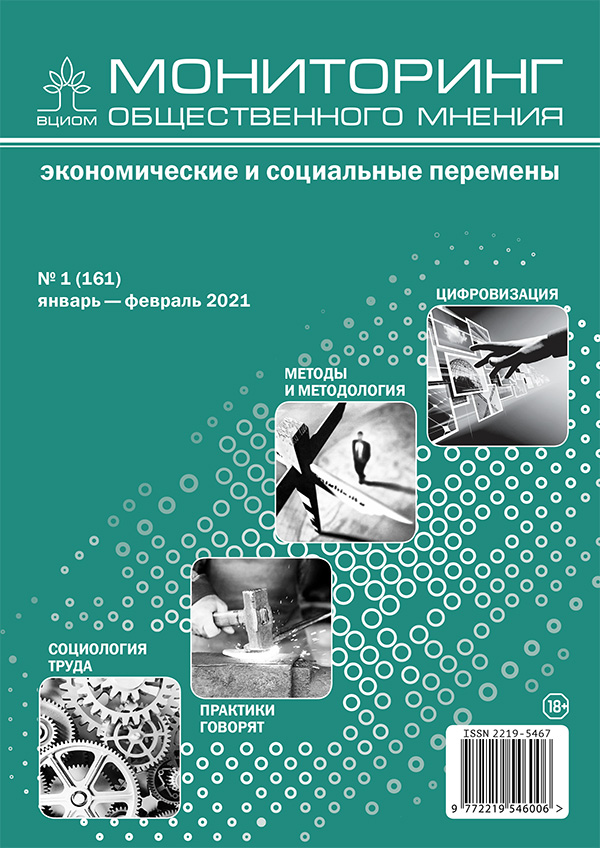 Section
SOCIOLOGY OF LABOR, ORGANIZATIONS AND PROFESSIONS
Copyright (c) 2021 Monitoring of Public Opinion: Economic and Social Changes Journal (Public Opinion Monitoring) ISSN 2219-5467
This work is licensed under a Creative Commons Attribution-NonCommercial-ShareAlike 4.0 International License.