Social Inequality in the Age of Algorithms: From Digital to Algorithmic Divide
Keywords:
social inequality, digitalization, digital inequality, algorithms, algorithmization, digital divide
Abstract
The article analyses social inequality in the age of algorithms integral to digital society's technological infrastructure. Algorithms are of interest to sociologists due to their essential role in communication processes, decision-making, management, control, and consequently in creating a landscape of the artificial social environment. The introduction of algorithms affects various aspects of social life. Negative impacts are considered in terms of inequality of opportunities and socially important results. The latent character of the effects, lack of transparency, non-linear nature, and indeterminism in decision-making define the influence of algorithms on the system of social inequality. The article describes algorithm-related mechanisms (system of social ranking, filter bubbles, unequal access to algorithmic awareness).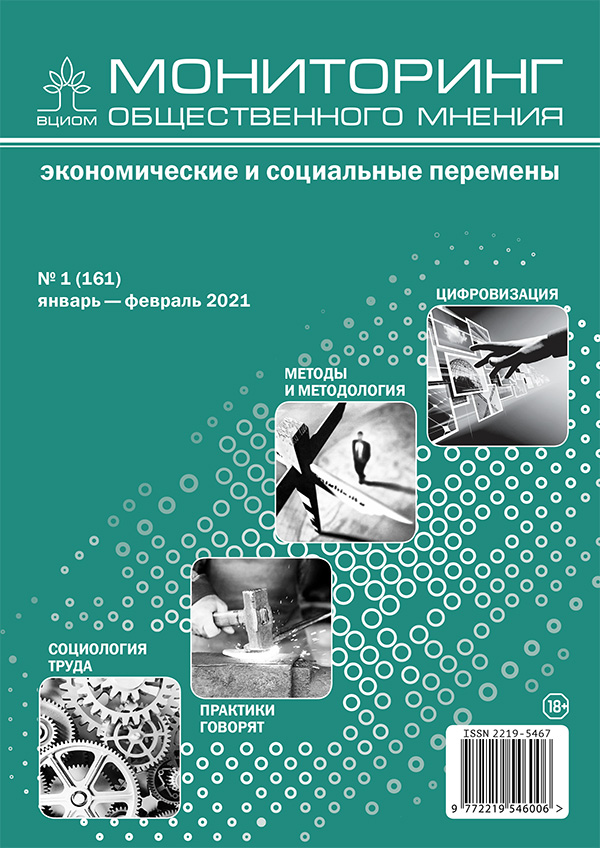 Copyright (c) 2021 Monitoring of Public Opinion: Economic and Social Changes Journal (Public Opinion Monitoring) ISSN 2219-5467
This work is licensed under a Creative Commons Attribution-NonCommercial-ShareAlike 4.0 International License.