Risky Concentration of Power in the Age of AI: Between Surveillance Capitalism and Digital Leviathan
Keywords:
GAFAM, digital capitalism, platform capitalism, surveillance capitalism, information technology, artificial intelligence, Big data, critical theories, the Frankfurt school, democracy, authoritarianism, social credit
Abstract
The paper is focused on a remarkable growth of the IT industry giants' influence. The study describes specific features of platform architecture allowing the largest information market companies to increase their market power concentration. The Big Five (GAFAM) business model is interpreted in terms of the key source of the giants' power. The author describes qualitative differences between the capitalism in the early 21st century and the 20th-century industrial capitalism. The author outlines approaches to digital capitalism criticism resting on the critical theories of the sociological classics. The author considers rules of the government - IT-industry relationship in terms of balance and concentration of power and touches upon authoritarian and democratic interaction patterns.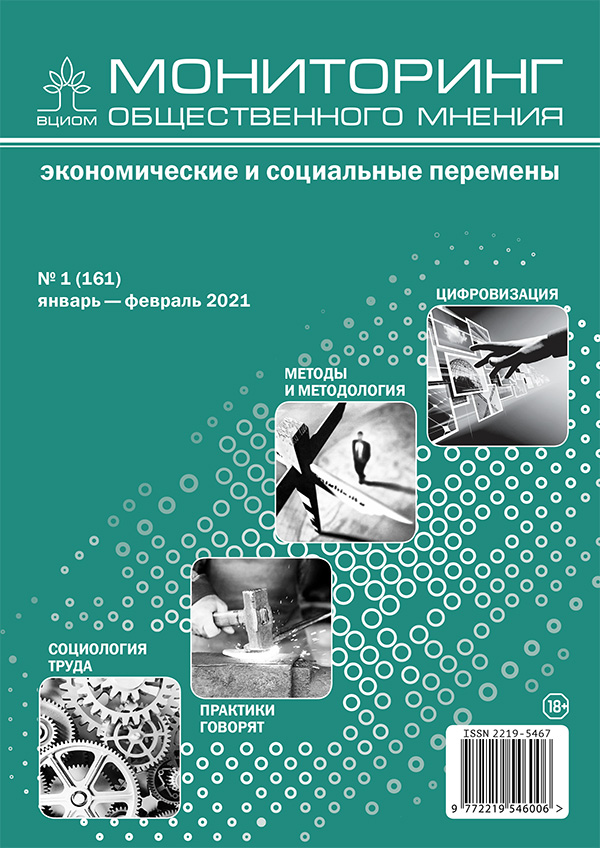 Copyright (c) 2021 Monitoring of Public Opinion: Economic and Social Changes Journal (Public Opinion Monitoring) ISSN 2219-5467
This work is licensed under a Creative Commons Attribution-NonCommercial-ShareAlike 4.0 International License.