Journal Section Information
Abstract
This section was composed by guest editors Larisa Shpakovskaya and Zhanna Chernova.
It's main focus is on (re)constructing gender through discourses, institutions and practices.
The selection of articles is being published in two parts, the second will be released in No. 5 (2020) of our Journal.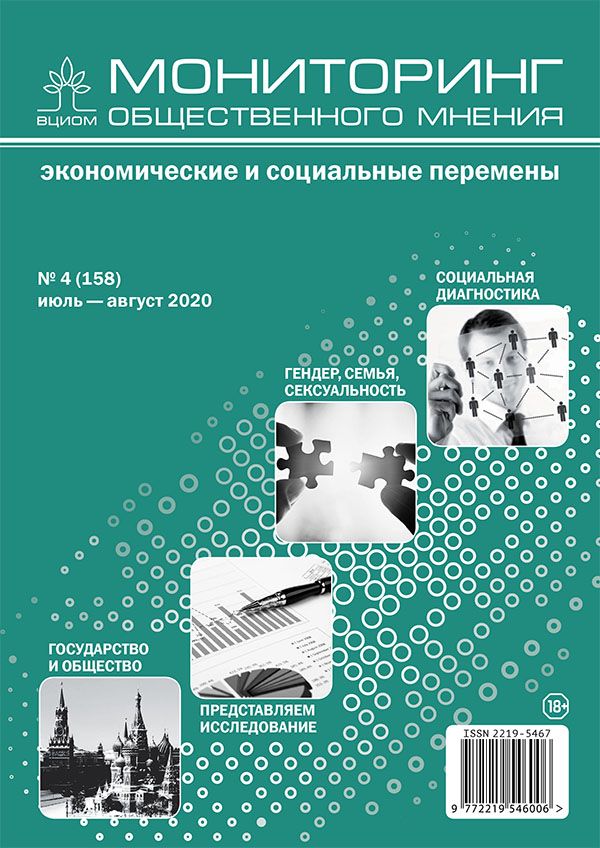 Section
GENDER, FAMILY, SEXUALITY: FOLLOWING IGOR S. KON (16+)
Copyright (c) 2020 Monitoring of Public Opinion: Economic and Social Changes Journal (Public Opinion Monitoring) ISSN 2219-5467
This work is licensed under a Creative Commons Attribution-NonCommercial-ShareAlike 4.0 International License.