Preferences of Sharing Services Users: A Study of Search Queries Statistics
Keywords:
sharing economy, sharing things, user preferences, Google Trends, search queries
Abstract
The article analyzes preferences of Russian users of things sharing services basing on the analysis of search activity data collected using Google Trends and «Yandex. Word selection». The author reveals the main features of search interest and reviews the benefits for society, owners and users of things from the lease of goods. According to the study results, the users of the sharing services are mostly motivated by thrift and the desire to temporarily possess more expensive items of better quality than they can afford to buy. The study showed that the dynamics of the popularity of shared goods differs across categories. For example, the rapid growth in demand for ATVs and snowboards has reverted in recent years, while the demand for tools and dresses, on the contrary, has increased. The main obstacles to the development of the goods' rental are its high cost, low consumer awareness, difficulties in logistics, long time necessary for search and delivery, and possible risks of damage. The article concludes that, on the one hand, Russian consumers are gradually realizing the benefits of sharing things, while on the other hand, the number of visitors to sites that provide rental services for various goods is small and much lower than that of the sites of trading companies. Thus, the sharing of things, despite the rapid development, does not yet constitute a noticeable competition for the retail sector.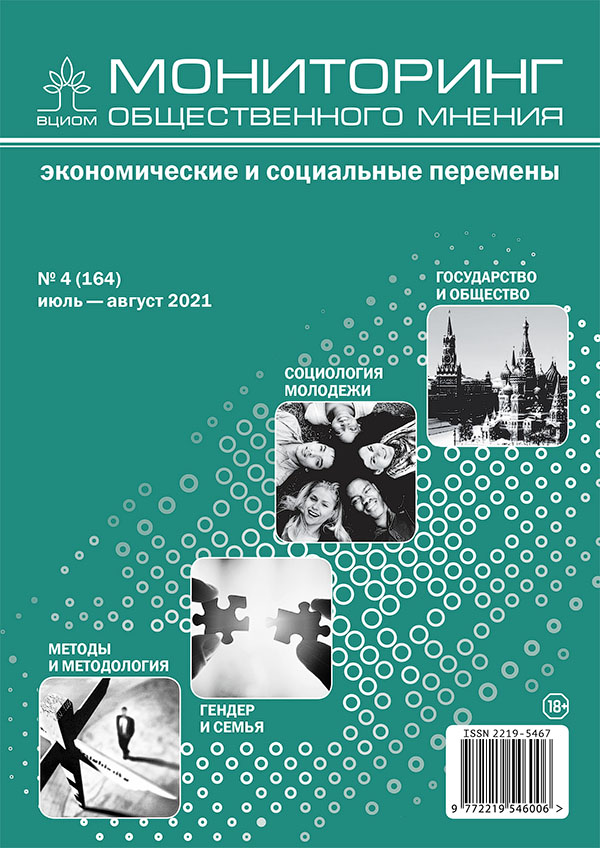 Section
Sociology of everyday life
Copyright (c) 2020 Monitoring of Public Opinion: Economic and Social Changes Journal (Public Opinion Monitoring) ISSN 2219-5467
This work is licensed under a Creative Commons Attribution-NonCommercial-ShareAlike 4.0 International License.