Professional Risk: "You Cannot Avoid it, You Have to Accept it" (A Case of Coal Mine Workers in Novokuznetsk)
Keywords:
professional risk, realism, constructivism, duality of structure, sociology of risk, coal miners
Abstract
The article is devoted to possible options for conceptualizing the notion of professional risk within sociology of risk. At the theoretical level, two approaches are distinguished: realism and constructivism. The author considers prospects of both approaches and point out that there are substantial limitations. The realist approach implies "the absence of the subject", whereas constructivist studies, in an attempt to take into account the subjective nature of risk, often appeal to realistic categories (possible damage, danger, etc.) when interpreting the professional risk. This results in a separation of professional risks from the general context of the professional lifeworld. In accordance with the idea of the duality of structure, it is argued that professional risk cannot be a reaction to something, since it is formed by the life world of the profession and reproduces it in the process of making decisions and their implementation.
The author uses coal miners as an example to show how decisions are made in an environment where danger becomes routine. The study is based on 13 semi-structured interviews. According to the findings the author concludes that professional risk as a set of decisions lies at the heart of the "professional Self". The formation of a stable decision-making model includes the following stages: normalization of danger, internalization of the control ideology, and instrumentalization of the health value.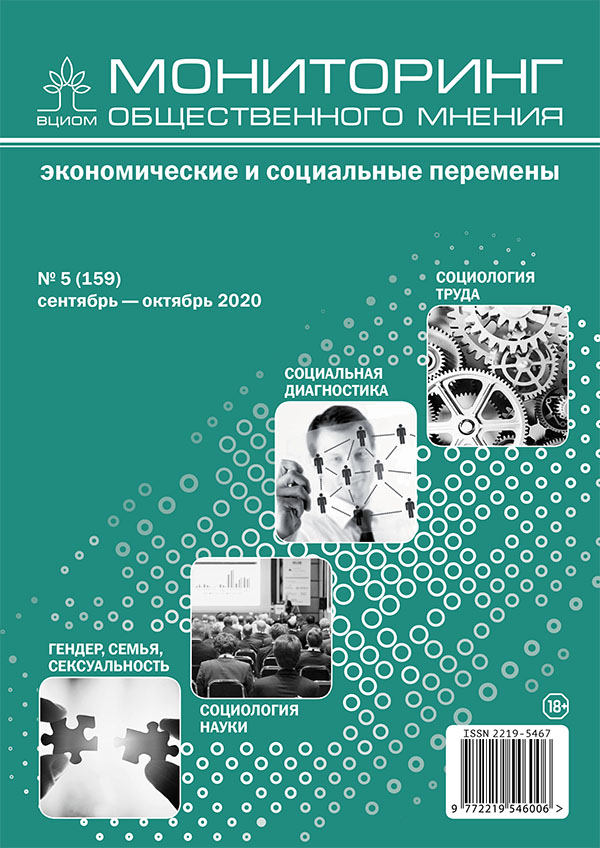 Section
SOCIOLOGY OF LABOR
Copyright (c) 2020 Monitoring of Public Opinion: Economic and Social Changes Journal (Public Opinion Monitoring) ISSN 2219-5467
This work is licensed under a Creative Commons Attribution-NonCommercial-ShareAlike 4.0 International License.