Transformation of Reproductive Behavior in Life Strategies of the Russian Youth
Keywords:
youth, lifestyle strategies, social reality, population policy, fertility
Abstract
The article seeks to study the influence of modern dynamic social processes on life and lifestyle strategies of the Russian youth. The authors provide an analysis of the main sociological approaches to determining the social identity of young people in personal life, interpersonal relationships, professional and social spheres. The transformations highlighted by the authors greatly shape the way the family relationships (including child-bearing) are built.  Based on the cluster analysis respondents were grouped into four categories, each featuring specific life strategies. Qualitative methods helped to describe the motives behind strategy-specific choices within a pro-natalist social policy. The authors tried to define the reasons why young people postpone their entry into family roles and marriage, adhere to a particular reproductive plan, and why traditional family values play a smaller role. The novelty of the work consists in an attempt to analyze youth's changing child-bearing strategies and factors behind them as well as to build a model of youth segmentation depending on the meaning-in-life construct priorities.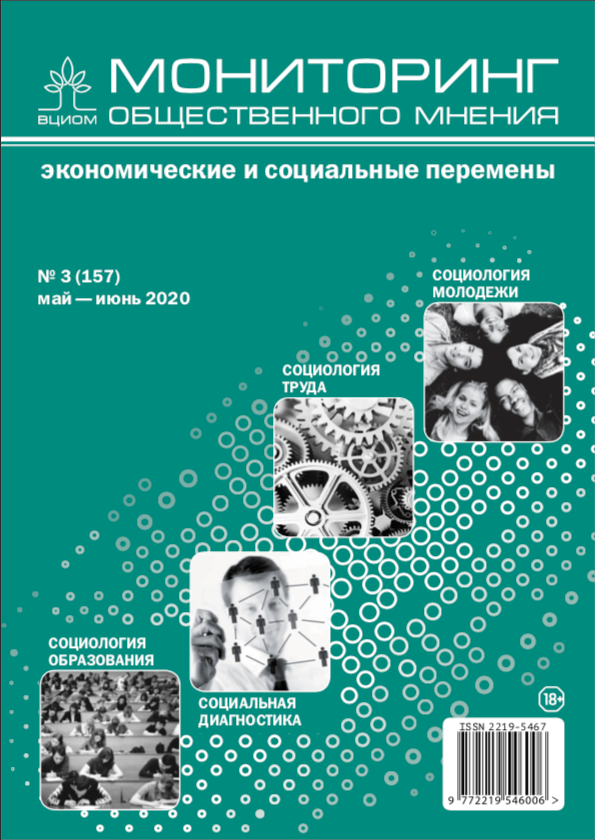 Section
GENDER, FAMILY, SEXUALITY: FOLLOWING IGOR S. KON (16+)
Copyright (c) 2020 Monitoring of Public Opinion: Economic and Social Changes Journal (Public Opinion Monitoring) ISSN 2219-5467
This work is licensed under a Creative Commons Attribution-NonCommercial-ShareAlike 4.0 International License.